The Afterschool Pipeline–Afterschool News You Can Use!
Afterschool Pipeline: February 3, 2020
There are millions of reasons to love afterschool. Afterschool programs keep kids safe, inspire learning and help working families. This year, tell the world why you, your students and your community love your afterschool program!
Here's how to participate according to the Afterschool Alliance:
– Print this page, fill it out (and have parents and students do so!)
– Snap a photo of the finished product (or a selfie of you and your message )Upload it to your favorite social media sites with the hashtags #IloveMOafterschool #MOafterschoolworks #IHeartAfterschool and tag @afterschool4all, or simply share an afterschool photo or message of your own using the hashtag. Check below for some sample messages.
And you're done! Follow the hashtag and see how other afterschool programs are showing their love.
Want to magnify your impact? Personalized messages resonate with policymakers. Find and tag your representatives with this simple tool. And when you're done, mail the finished templates to your member of Congress' district office. Find your member of Congress here.

MASN Public Policy and Awareness Committee is excited to share information about prepping for Show-Me Afterschool Day at the Capitol! We'll be sharing information on Tuesday, Feb. 4 from 10 a.m. to 11 a.m. We have the entire third floor of the rotunda reserved. Six programs have already indicated that they will attend and we hope many more of you will join them.
We're hosting an informational Zoom meeting for frontline afterschool staff who want to know more about the first-ever statewide pitch challenge. To compete in the pitch challenge, students must present their business ideas to judges for a chance to win prizes. The event is hosted by the Young Entrepreneur Institute (YEI), which will be providing Zoom attendees with toolkit resources and training information. Please use this link to receive the Zoom session info. We hope to see you there!
The Zoom session will be held on Thursday, Feb. 6 from 6 to 7:30 p.m. Training is from 6 to 7 p.m. and there will be a Q&A session until 7:30.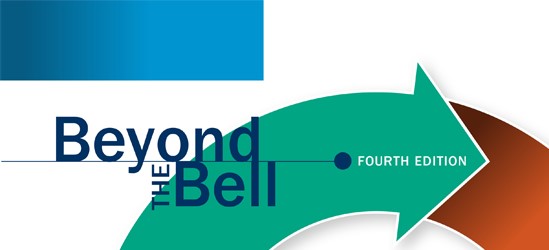 Join us Wednesday, February 12, 2020, from 9 a.m. to 3 p.m. at the Missouri 4-H Center for Youth Development for a training opportunity specifically tailored to organizations interested in starting a new afterschool program. Workshop leaders will offer guidance on how to develop a program plan, find partners and complete other vital steps toward creating your own program.
Participants will receive a free afterschool toolkit that is both a guide and a comprehensive set of practical tools designed to help program leaders and their staff create high-quality, effective afterschool and expanded learning programs. The upcoming training session includes:
-Your personal copy of the Beyond the Bell: Toolkit ($140 value)
-An overview of the resources contained in the toolkit
-An in-depth look at how to make the most of the toolkit to start an afterschool program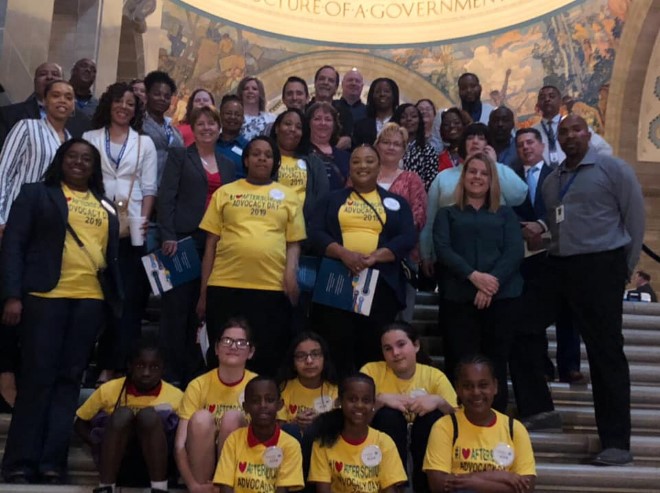 You're invited to join us in supporting afterschool programs at the Missouri State Capitol on February 20, 2020. To support MASN's vision that "All Missouri children have access to high-quality and sustainable afterschool programs," the Public Policy and Awareness Committee sponsors Show-Me Afterschool Day in an effort to highlight afterschool voices. Our goal is to support partnerships, promote policies and ensure quality for afterschool programs and professionals throughout the state. This is a great opportunity to meet your legislator and discuss your afterschool experience. The third-floor Capitol rotunda has been reserved for afterschool program displays.
If you wish to participate in the event, please register using this link.
For more information or to become a program exhibitor please contact Colleen Ab­bott, Public Policy and Awareness Committee Chair at colleen.abbott@eldonmustangs.org.  
The World of 7 Billion student video contest brings technology and creativity into your middle and high school classes. The contest challenges students to create a short video connecting world population growth to one of three global challenges: Sustaining Water Systems, Ensuring Economic Opportunities, and Improving Climate Resiliency. 80+ cash prizes will be awarded, and participating teachers will receive free curriculum resources.
The deadline for submissions is Feb. 27, 2020, – use this lesson plan to get started now! Full contest guidelines, resources for research, past winners and more can be found here.
Weikart Center Webinar Series for Encouraging Youth Leadership
The Weikart Center's work has always been based on a combination of research and best practices from the field. This webinar series draws from the Weikart Center's roots in youth programming that emphasizes planning and reflection for the purpose of empowering all youth to be leaders. The next event is happening on March 18!

Topics:

-Why planning and reflection?

-Quality Lesson Planning: Lessons from the Institute for IDEAS

-Youth Voice and Leadership
National Afterschool Association Convention
Join more than 2,000 of your colleagues for four days of networking, learning and inspiration! Enjoy special events, educational sessions, daily keynotes and an interactive Learning Expo—all designed to meet the needs of afterschool professionals and leaders.

March 15-18, 2020

Gaylord National Resort & Convention Center

Washington, DC

New for 2020!  Afterschool for All Challenge – Join NAA and the Afterschool Alliance March 18th on Capitol Hill to SPEAK UP and advocate for afterschool. Pre-registration is required with Convention registration.

For more information visit www.naaweb.org.